If the original surface charger is broken, or if you need a more compact replacement charger, this charger will be recommended!
As long as you have USB-C, you can substitute it! This is an in-depth review of the surface charging cord, which has a compact battery portion on the genuine surface charger. For those who looking for a substitute, can no longer charge the battery and are reluctant to carry around, We've got a solution for all those problems!
At first
The product I will introduce is the "Surface Pro Charger Cable, PD Charging with Type C".
As long as you have USB-C, you can substitute it!
Here's my overall assessment!
Surface Pro USB-C Charger Cable
Surface Pro Charger Cable
Replacement
compact
Easy to carry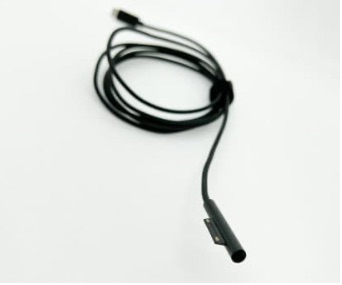 Let's start with the conclusion
The advantage of this surface charger cord is that this is very compact.
There is no battery part (Square part of the original surface charger).
So, it is easy to carry around!
However, there is a caveat.
We have to prepare the adapter that suitable for PD charging.
We will explain this in detail as well.
Please read to the end!
Basic information
Supported models
The list of supported models is as follows.
Surface Pro 3
Surface Pro 4
Surface Pro 5
Surface Pro 6
Surface Laptop 1
Surface Go
Specification
The length of the cord is 1.5m.
Also, the type of USB on the adapter side of the cord is USB-C.
However, we have to prepare the adapter that suitable for PD charging.
I will describe about PD charging adapter blow.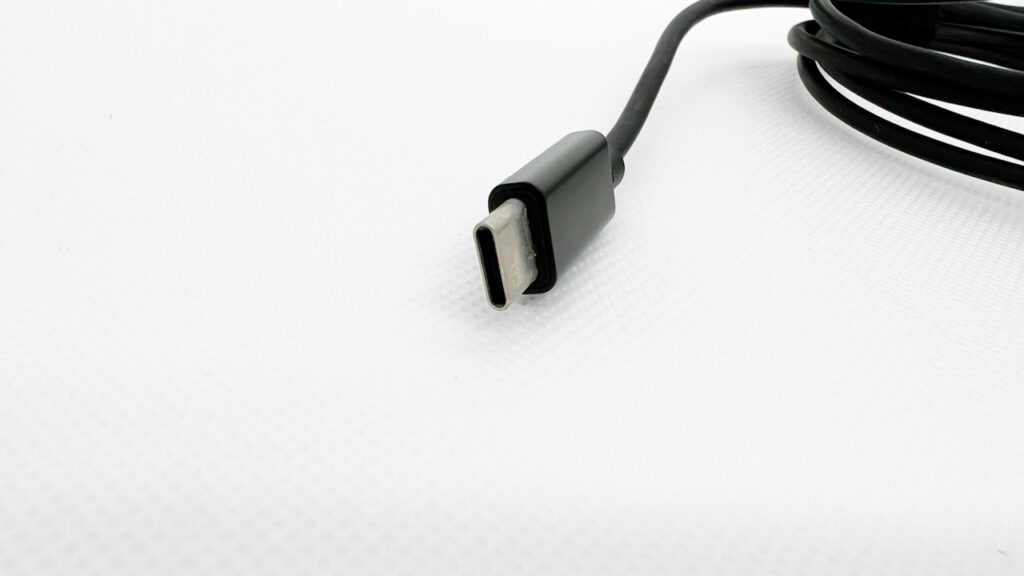 Durability
Contact with the PC itself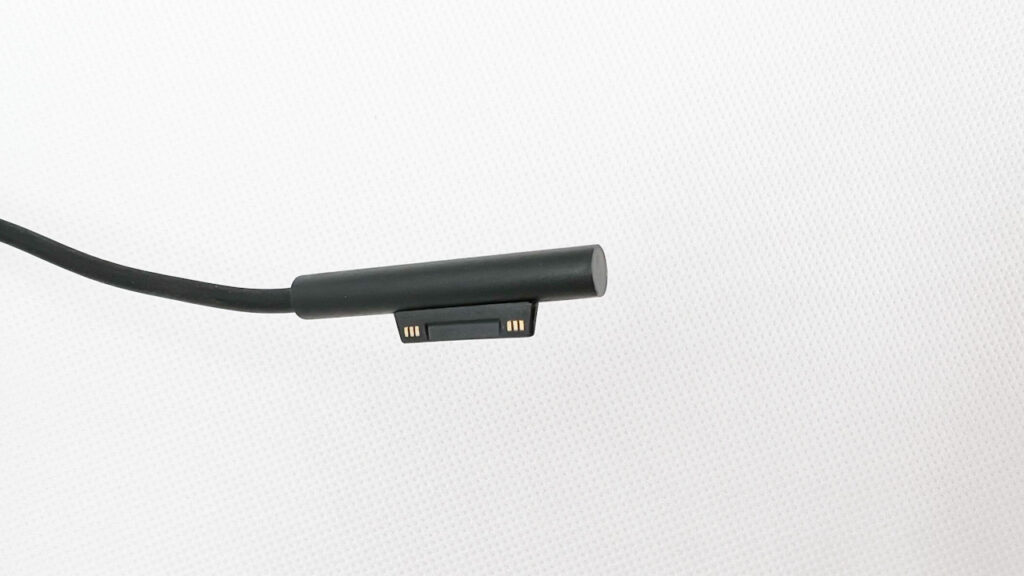 The contact area with the surface is firmly attached.
The magnet is as strong as the genuine one. It is not easy to come off.
The light during charging is also shining brightly.
The light is slightly different from that of the genuine one, so there is a sense of discomfort, but it is enough to see at a glance whether the battery is being charged.
Code itself
The introduction of the product is described as follows.
【Durable and Flexible】Durable, the cord is flexible while preventing abrasion from daily use, is tangle-resistant, and will not break even after more than 10,000 bending tests. This cable is ideal for use at home, at work, in the car, in the bedroom, etc.
My impression after actually using it is that it is flexible and seems to be durable enough. I have even stepped on the cord with the foot of my chair, but so far there has been no disconnection.
Therefore, I carry it frequently in my bag. The cord is durable enough!
About the code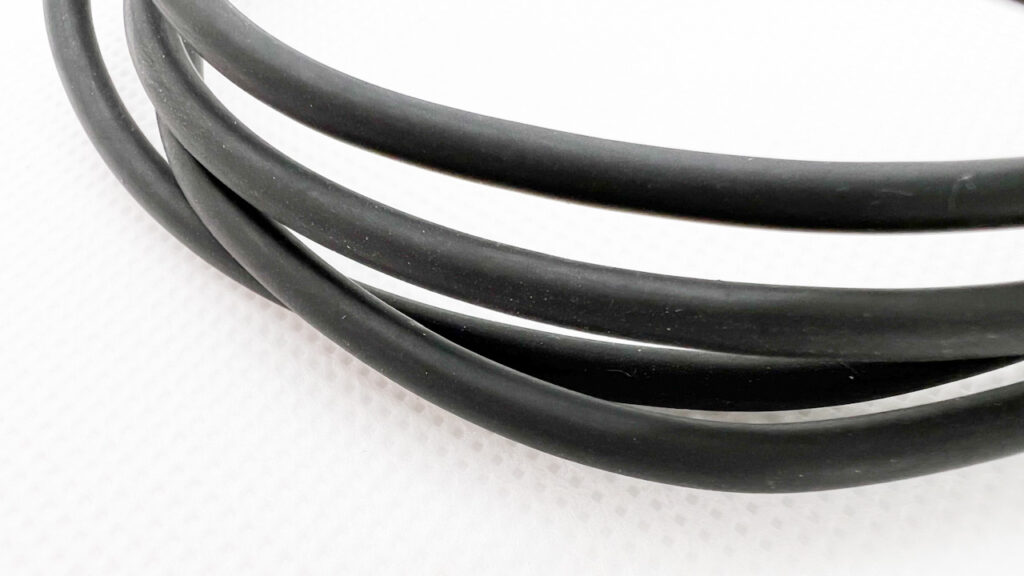 Appearance
The cord itself is black and flexible.
It is a very good cord because it is not too stiff and is easy to untie.
It is not cheap.
And, best of all, it is very compact because it has no battery part!
Carrying
When using the surface outside, I think that many people carry a charger with them because the battery charge does not last.
Do you have any of these problems?
too large
not flexible
It can only be used to charge a surface.
A separate charger for the phone is required.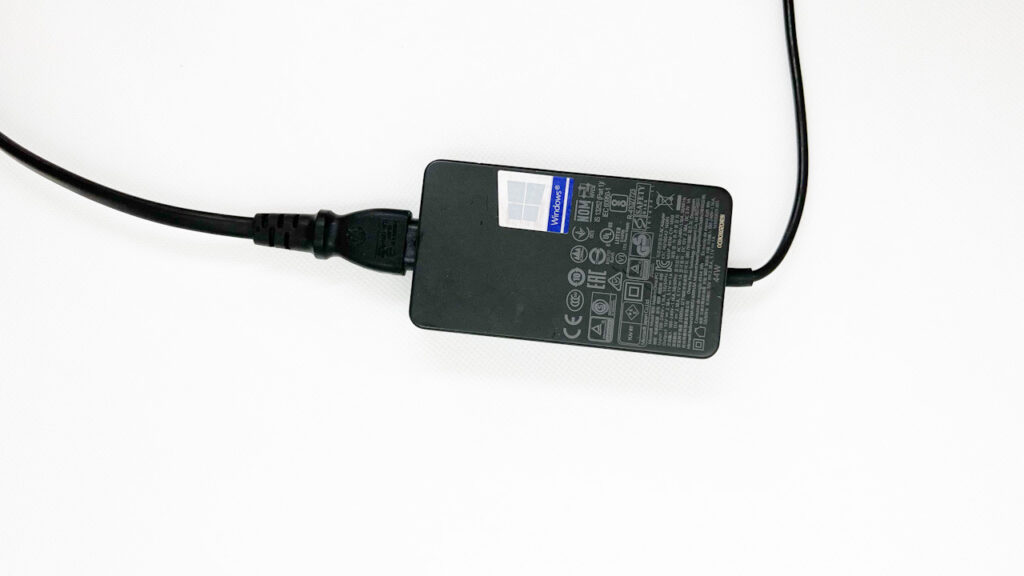 However, this charging cord is very flexible and has no battery part as shown in the photo above.
In other words, this charging cord is highly portable.
In my case, I frequently carry the cord wrapped around the cord with the clip that came with it.
Until now, I used to carry a genuine charger just for charging my pc. However, now I only need to carry one adapter and this cord for my pc + cord for my phone, which makes it very comfortable.
This alone is worth replacing the original charger, even if it is not broken.
About PD support
Be careful with adapters
We have to prepare the adapter that suitable for PD charging.
What is USB PD?
簡単に説明すると,従来のUSBは,規格上弱い電力しか,供給できなかったが,これだと数十ワットの電力を必要とするデバイスを充電できない。そこで生まれた最大100ワットまでの電力を供給できるようにした規格のこと。
Briefly, conventional USB can only supply weak power according to the standard, and cannot charge devices that require tens of watts of power. PD is a standard that was created to enable the supply of up to 100 watts of power.
In short, it is an adapter that can supply more power than ordinary adapters.
Check in advance whether the adapter you are using is PD-compatible or not!
The adapter I am using
When I purchased this charging cord, I bought a new PD adapter.
That is "Anker PowerPort AtomⅢ".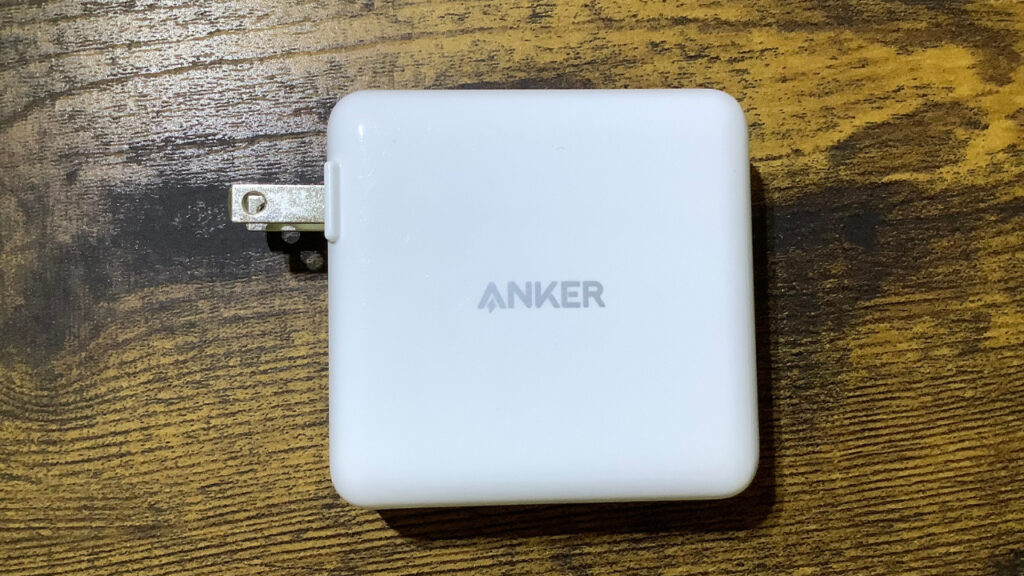 Even though, this adapter is PD-compatible, this has a USB-A port as well as a USB-C port.
I recommend it because it is very compact!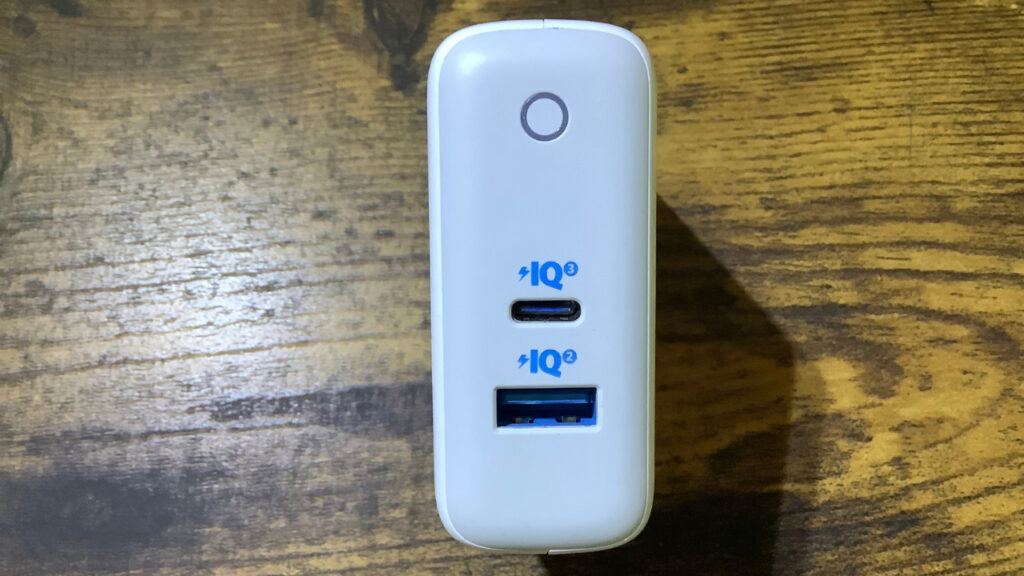 Problem
We found one disadvantage in using this charging code for the surface.
That is, the part where USB-C sticks (the side that sticks to the adapter) is loose.
Sometimes, it was not charged before we knew it.
When I use other USB-C cords with the same adapter, they charge well.
Therefore, it is not a problem with the adapter, but with the code.
It may be an individual cord issue, but it is a bit of a problem as a charger. Is there any difference between the products?
Who would I recommend it to?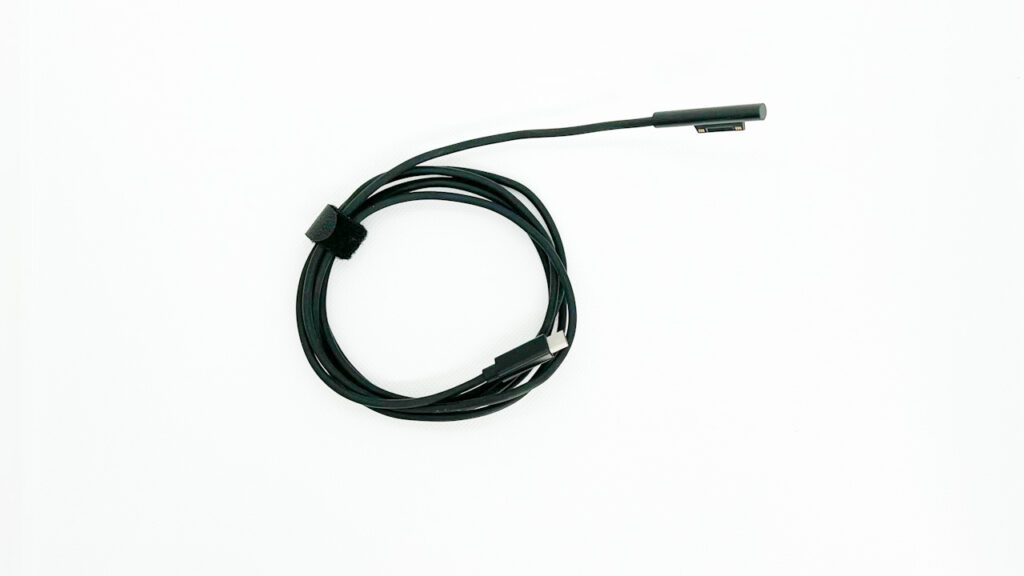 Delaney
If you want to replace the genuine surface cord with a compact one, this is the way to go!
This charging cable does not come with a genuine battery part, so this is very compact and flexible.
This is an essential item for those who already carry a PD-compatible adapter for charging other devices, like latest Android devices, MacBook, iPad Pro!
Please give it a try!
Finally
Would I buy it again if I went back to the time of purchase??
Delaney
Yes.
But I want try another code!
I am very happy with the quality and convenience of the cord!
However, it is quite inconvenient that it sometimes does not charge.
My real intention is to try other codes!
There are a lot kinds of similar charging cede, Please check them out!
Thank you for reading to the end!
I will be happy if it will be helpful for your purchase.